Recent Blogs


Hello everyone,
I've made some updates on the Season 1 episode list page. The biggest change is that it is now in a table form to hopefully make it easier to find the episode information you want. But…
Hello everyone,
As you may have noticed, several pages in this wiki remain incomplete and don't allow other users to edit and expand them. This is because only the founder and current administrator of…

Tycio
•
This channel is where I learned about the show. I set to record it but then my free demo of the channel ended so I never got to see it, but I am still notified of when it airs.
Right now I can see 2 d…
See more >
Welcome to Angel's Friends Wiki!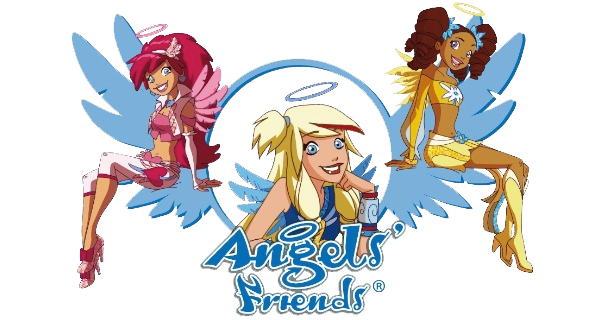 ATTENTION: This wiki is filled with SPOILERS about the Angel's Friends series


All users need to read the Angel's Friends Wikia Standards before editing any gallery pages!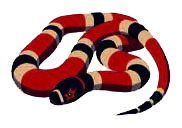 About Angel's Friends
Main article: Angel's Friends
Angel's Friends is a series of italian comics created by Simona Ferri and published by Play Press from March 2007 to January 2008. In 2009 became an animated series. The series is aimed towards children between the ages of six and thirteen and has released an international franchise of toys, books, clothing, DVDs and a feature-lenght film.
Main Characters
Featured Scene
Sulfus finds out that Blu is slowly starting to fall in love with him and decides to use it in order to escape from the cell he has been kept for weeks. On the Spring Dance day, the Devil finally reaches his goal and while pretending to kiss Blu, snatches the key around her neck, knocking next the girl unconscious. When Blu wakes up, Sulfus has already escaped but she swears revenge.

Featured Character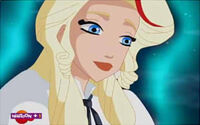 Angelie is
Malachia
's wife and
Raf
's real mother who disappeared in a vortex while playing with baby
Raf
in the garden of the
Mistery House
, Paris. Since then she has been in an eternal sleep in a glass coffin, kept by her kidnappers under the
Golden School
. She is later freed by her daughter who breaks the coffin's glass with her Angelic Star. (
Read More...
)
Poll
The question of last poll was What do you think is Blu's relationship with Reina?. 11 people voted She is her daughter., 2 people voted She is her friend. and 4 people voted None, Reina just has the power she needs..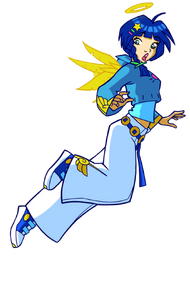 Recent Angel Pages
10pxe/kpERuawIJC41